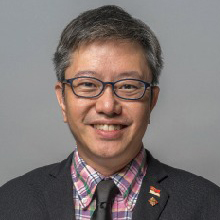 President's Message
Welcome To Singapore Club Cambodia
Dear Fellow SCC Members and Fellow Singaporeans,
I am honored to be elected as the 13th SCC President and serve our Singaporean community in Cambodia.
In my two-year term as President of SCC, my goal is to keep the Singapore spirit up, and together, we stay strong despite the pandemic.
SCC is a Social Club with one important objective; to keep Singaporeans here in Cambodia connected, and in addition, during my term in office, to keep our business community informed.
This year will be a challenging year for us all, as restrictions are still in place to curb the spread of COVID-19. Organizing our usual five events each year will be a challenge. Our committee will engage our members and their families in a new hybrid format in a new norm.
As for entrepreneurs and the Singaporean business communities both abroad and locally, we will promote greater strive to support activities that the government promotes and cooperate with private sector groups, associations, or federations. And when conditions allow us to go back to a certain level of normalcy, we are ready to welcome more Singaporeans to expand their operations into Cambodia and join our SCC as members.
Lastly, I would like to thank my Exco Committee and Mr. Albert Tan for their support. Without their sacrifice and commitment, I would not be able to achieve my duties as President. Thank You, and I wish everyone to stay safe and to stay healthy!
Yours truly,

Andrew Tay
President